Condo construction starts hit new record in Toronto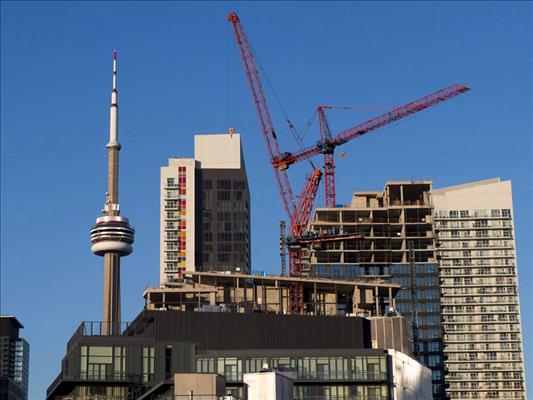 The Canadian Press / Frank Gunn

The red-hot condominium market drove an increase in new home construction in Canada last month as starts of single detached houses continued to fall, new data shows.
Housing starts rose to 229,737 in February, a 7 percent increase compared to the previous month, according to seasonally adjusted annual rates from the Canada Mortgage and Housing Corporation. Construction of condominiums and other dwellings containing multiple units jumped by 14 percent nationwide, compared to a 7 percent decline in single-detached houses.

Activity was particularly strong in Ontario, where new home starts jumped to 102,838 units, a 26 percent increase. This was led by activity in the Toronto area, which rose 78 percent on the back of a record number of condominiums starts, the CMHC said in a release.

Continue to read on Financial Post